On Sale
New Items
Your Cart
Check Out
My Wish List
About Us
Contact
CLICK HERE TO Subscribe to Our Newsletter for Sales & Birthday Coupons!
Keeps U In Stitches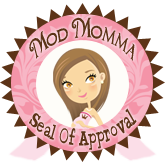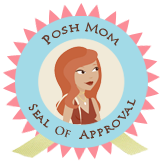 Who Is "Keeps U In Stitches?"
---
Welcome to Keeps U In Stitches and thank you for dropping in! We are a customer orientated, small, home based business, located in Upstate New York. We pride ourselves in the quality and personal touch we give to our products and customers, "Personalizing Your World One Stitch at a Time!" Originally from New Orleans, we try to incorporate our Southern roots and family traditions into our designs, along with many other traditional and classic styles, in an effort to offer our customers a variety of choices everyone can be pleased with.
Keeps U In Stitches designs feature many original and unique designs and are custom sewn "one at a time". Our clothing can be customized to be fitted to your child's specific measurements or you can choose to order from our standard size chart. All items are fashioned with quality materials. All seams are sewn and serged (finished) for strength, quality and durability. Each dress, romper/sunsuit, jon jon/shortall, longall and costume bodice is lined for quality and comfort. Keeps U In Stitches designs are custom created with the utmost care and pride in our smoke-free home sewing studio. We do, however, have a four legged family member, Cordelia, our four year-old beloved Basset Hound, so please take this into consideration if there are pet allergies (although she's not allowed to help with any of the actual sewing and embroidering, she often feels the need to share her input during the creative process!)
We have dozens of items not yet listed, therefore, should you happen to be looking for something you don't see on our site, please email us...if we haven't developed it yet, we definitely love taking on a new challenge! While we do not offer as many boys items as girls, we are happy to do so upon request, if we have the items or materials available or can readily access them.
In addition to being the founder and owner of Keeps U In Stitches, I am the proud mother of TRIPLETS, Kaleb, Karlie, and Kyle, two of which have "Special Needs". I have also recently celebrated 27 years of marriage to a wonderful husband, Wayne, whom without his support in many, many ways, but especially with his care for our children during my working hours, so that I can "hand make each item one at a time", this venture would not be possible. I'm a fairly recent transplant from New Orleans to Upstate NY, venturing into my fifth winter in the North Country. I've been sewing for over twenty years, but have really poured my heart and soul into it since my children were born over 16 years ago, making such things as custom boutique dresses for my daughter, elaborate individual and group themed custom costumes for my family for Halloween contests (which I am thrilled to say we have always won first place!), in addition to beautiful evening and bridal gowns. I have, also, gladly volunteered my services at my children's school for a numbers of years, dressing as many different characters each day of the week, for weeks at a time, during different fund raisers…what an adventure that was! And, THAT is how my passion for sewing blossomed into what is now "Keeps U In Stitches!"
It has always been a dream of mine to have an online store, in order to have a place to share the things that I love to sew, therefore, I want to say a special thank you for the support given by my close friends and family, especially my amazing mom and step-father, Silla & Paul, who have been there and believed in me from the very beginning...I couldn't have done it without them! There is also one more person I would like to thank...my Mentor, Janet Schafer. She awed me, she inspired me, and she encouraged me to continue to create and to not give up when I was unsure of how to do something.❤ ღஐƸ̵̡Ӝ̵̨̄Ʒஐღ Kim Lawrence ღஐƸ̵̡Ӝ̵̨̄Ʒஐღ
---